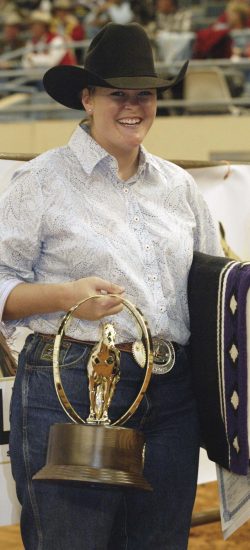 Amy Bell: Horsewoman, Huntress, Traveler, Philanthropist
In 2014 Amy Bell of Weatherford, TX, daughter of Ellen and Larry Bell of Midland, TX, passed away very unexpectedly from a pulmonary embolism at the age of 33. Amy was known as a tenacious horsewoman, a seasoned traveler, an accomplished hunter, a dedicated philanthropist and a "best friend" to many. She touched lives across the world. She loved her horses, her many pets, her family, her friends and she loved the Lord. She lived life with no handlebars and she loved children of all ages to the ends of the earth.
During her short life she began a very private but significant work dedicated to making life better for those less fortunate. That was especially true when it came to children. Throughout her life Amy was involved in numerous charitable and humanitarian efforts. As Amy's travels took her to some exciting new places far away from her Texas roots her desire to show her "love and compassion for children" extended to projects all over the world. It was her wish that her love for children and her efforts to help those less fortunate would be perpetuated. Amy left some very specific instructions on how those passions of hers and projects she started could continue. Amy's family is deeply committed to honoring those final wishes by supporting Amy's programs and projects and sharing her "Pay It Forward" spirit throughout the world.